All BIMcraftHQ doors are designed for functionality and customization. With fully parametric, frames, panels, handles and locks, they allow for a huge amount of customization to accurately represent your intended design. They are also kept logical and light weight, so minor updates are simple and quick. We use these door daily in our Architectural practice, and we are constantly improving them with tweaks and updates, so we know they will work for you. For more information on the features that all BIMcraftHQ doors share, keep reading.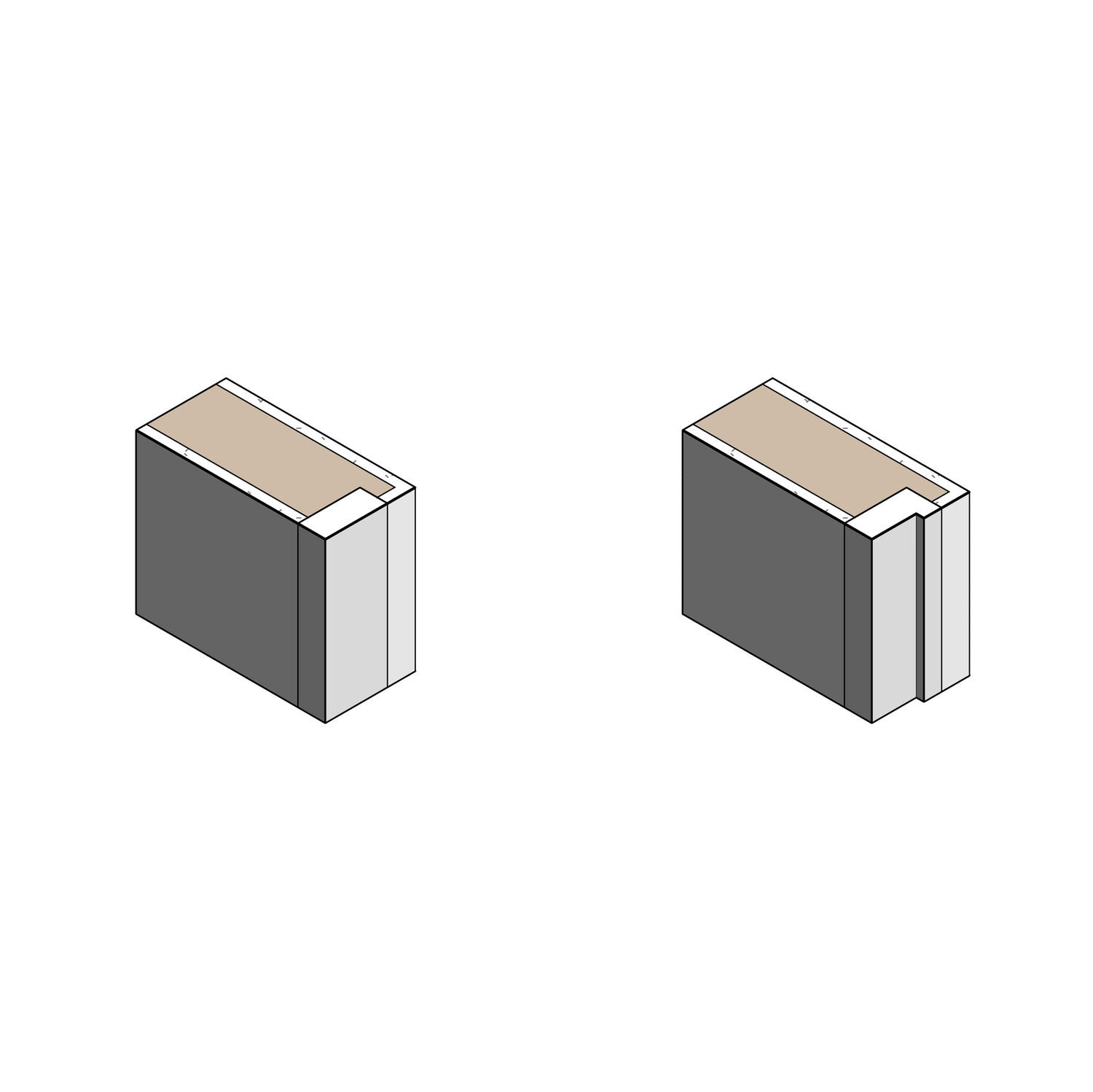 ​HIGHLY ADJUSTABLE FRAMES & WALL WRAPPING OFFSETS 
​All BIMcraftHQ door families feature highly adjustable door frames and stops. While also being intelligent enough to adjust automatically to changes in panel positions, and swing styles. For the early stages of design where frame dimensions don't matter so much, our door families also have a simple check box to constrain the dimension of the frame to the walls thickness. In addition, custom wall layer wrapping offsets have been built into all BIMcraftHQ doors, enabling the interior and exterior wall layers to be independently set to overlap the door frame the exact amount you need.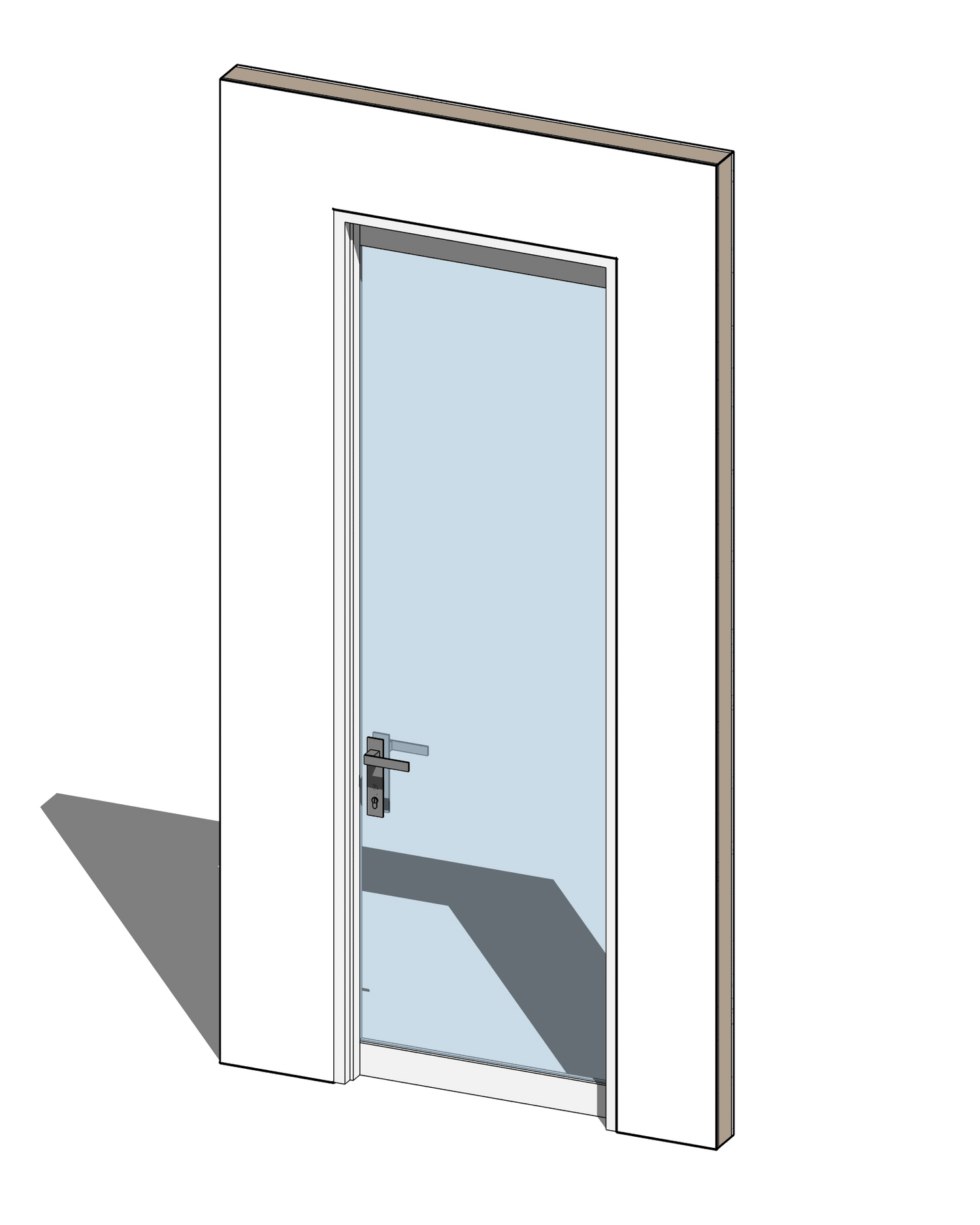 CUSTOMISABLE DOOR PANELS, HANDLES AND LOCKS
​All BIMcraftHQ door families come pre-packed with glazed and solid door panels, as well a modern door handles and locks, all utilizing the power of nested and shared families. Meaning not only can you insert a custom handle, lock or panel, of your own design, you don't even need to edit the door family to do so, an incredibly simple process. If you don't feel up to designing your own, check out the many free compatible models available for download at BIMcraftHQ.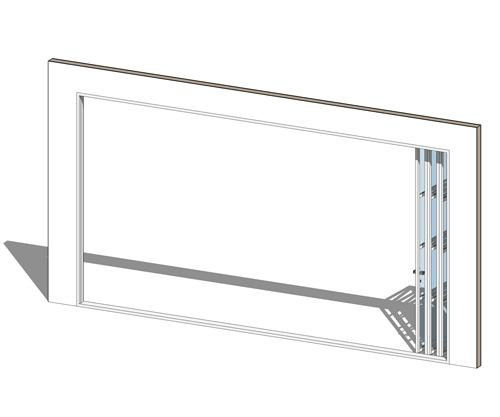 ADJUSTABLE 2D & 3D SWINGS
All BIMcraftHQ doors have independently adjustable 2D and 3D door opening amounts, allowing correct plan view representations and dynamic 3D views simultaneously. ​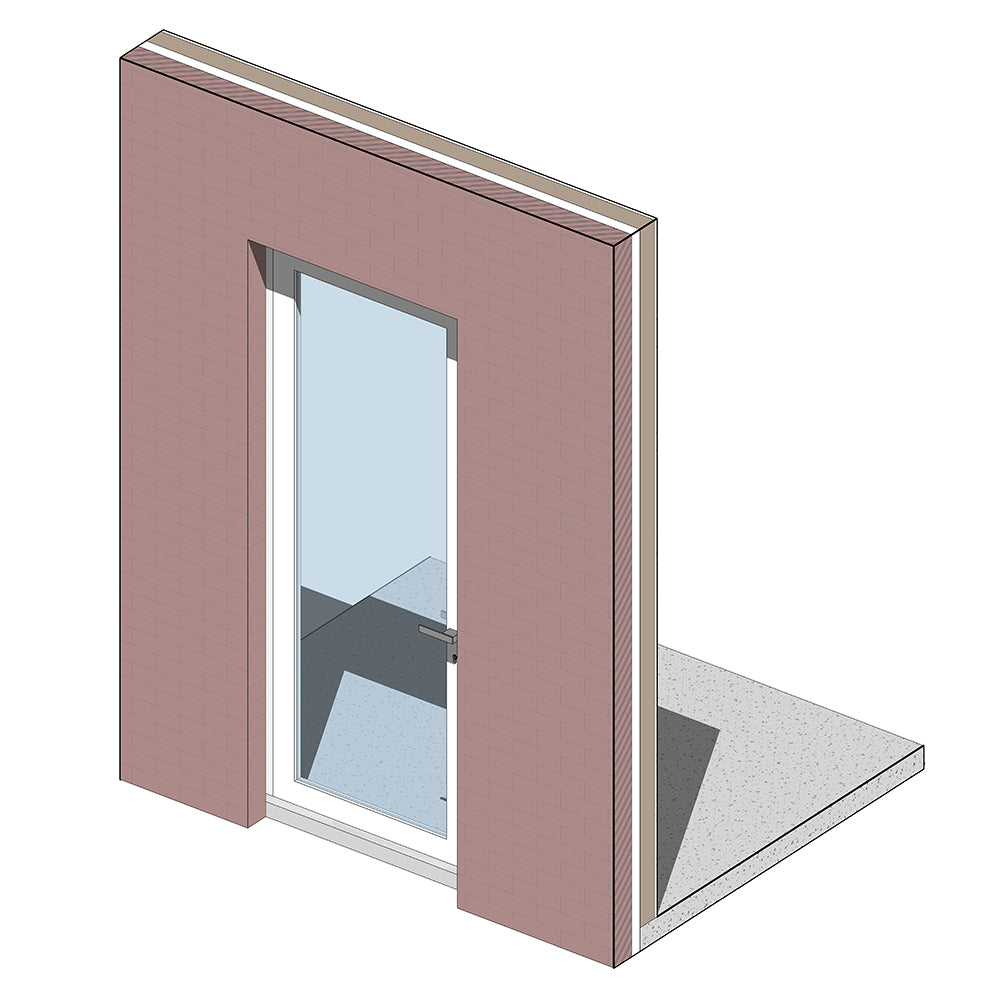 OPTIONAL FRAME THRESHOLD & ADJUSTABLE BASE VOID
All BIMcraftHQ doors feature optional floor thresholds built into the frame, allowing the door to be used as an interior or exterior door. Included with this functionality is the ability to have it recessed or exposed, or for the floor threshold void to be extended manually. Allowing you to remove wall layers beneath the door, essential for exterior doors.
ADJUSTABLE ARCHITRAVES

Optional architraves in all BIMcraftHQ door families can be enabled and adjusted in length and width. Additional intelligence has been included to detect when the frame does not align with the edge of the wall, disabling the visibility of the interior and exterior architraves automatically. 

OPTIONAL DOUBLE SWING

For double egress requirements, the optional double swing graphic for swing doors can be enabled with a single tick box, automatically updating the framing accordingly. 

ABILITY TO CUT JOINED WALLS

Many custom made door families haven't been built with the ability to cut joined elements. All BIMcraftHQ doors are not only constructed to cut multiple joined walls, wall sweeps and wall reveals, but can also have their positions offset to allow the frame to overlap the joined wall. 

ADAPTABLE SYMBOLIC LINE WORK

Symbolic lines work such as swing lines work correctly, no matter what customisations you apply. Additionally, all line work has been assigned to the correct object styles, allowing quick adjustment of the line type or adoption of your current template settings. 
SCHEDULABLE PARAMETERS

BIMcraftHQ door families are ready with shared parameters specific for door scheduling, including commonly required fields such as hinge, sign, stops, seals, and many more. 

ROUGH OPENING & CLEAR OPENINGS

Doors are controlled in height and width by their rough openings, meaning any frame changes or general design changes won't effect the size of the door. These parameter are then easily schedulable along with the panel and clear opening sizes, extremely important for design and documentation. 

FLEXIBLE TAGGING OPTIONS

​If your work flow involves tagging door fittings in view rather than through a schedule, the shared and nested nature of the door handles and locks, makes tagging them separately to the door a breeze. 

USABILITY AND MODEL DEVELOPMENT CONSIDERATION

​All BIMcraftHQ doors are built around usability and the architectural work flow. Their use has been considered from Sketch Design to Construction Documentation and include features to facilitate this progression.  
FREE DOOR HARDWARE ADD-ONS
These free to download families are ready to swap in and out of all BIMcraftHQ doors.
BIMcraftHQ families are made to facilitate an efficient process of architectural design and documentation. We are constantly adding to and improving our database, so if you have an idea for a family or suggested feature you would like to see, please contact us!